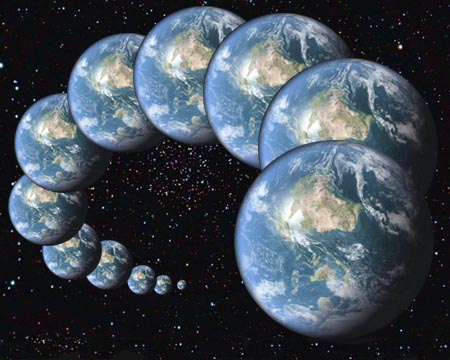 If infinite parallel universes exist
(as some cosmologists suggest)
then it is obvious that there is an infinite number
of universes in which a certain event x occurs.
At the same time there is an infinite number of universes
in which the given event x does not occur.
So if we randomly draw one of this meta-infinite number
of universes out of our magic hat and the drawn universe is ours
then the probability that the given event x is part of it
is the same as the one that the given event x is NOT part of it:
50% (either it happens or it doesn´t).
Conclusion:
If infinite parallel universes exist, the probability of every single
thinkable event happening in our universe is exactly 50% -
like a certain leaf falling from a tree or even a certain slice of toast
being elected next president.
Awh well ... just a thought.