Results for tag: Wildenthal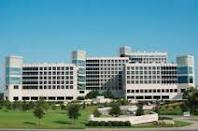 Something sad is happening in Dallas. Dallas is home to the University of Texas Southwestern Medical School, the only institution in the world with five Nobel laureates. No other institution has four, or even three. Last I checked, there were only a few institutions that had two. UT Southwestern's ascendancy can be observed visually, too. A sprawling complex of research labs and treatment facilities have sprung up, completely changing the complexion of a two mile stretch of road in the past 20 years. UT Southwestern's rise to prominence happened under the leadership of a highly respected medical doctor, professor, dean and president named Dr. Kern Wildenthal.
Dr. Wildenthal resigned as President in 2007, but he resigned from his position
...