Thank you to everyone who voted in our Member of the Year for 2009 poll. You selected RevDorris as the winner--he received a whopping 43% of the vote.

RevDorris, based in Homestead, Florida, has been a Beliefnet member since about 2004. "I joined because it was one of the few sites that welcomed people from every religion," he told us. "It gave a way for everybody to share their views."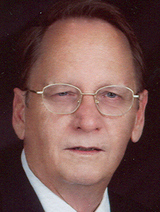 A Unitarian who affiliates with the American Unitarian Conference, ReVDorris has had a varied and interesting religious journey. He was raised Baptist in a family of many Baptist ministers. He is an ordained metaphysical minister. RevDorris met his wife in Southeast Asia, where he was introduced to Buddhism. He finally found his spiritual home in Unitarianism in 1991.

RevDorris frequents many areas of Beliefnet Community. He is an active journaler, posting inspirational and poetic entries several times a week. He also hosts the Unitarian Community group, which boasts more than 300 members and serves as a meeting place for Unitarians and a resource where people not familiar with Unitarianism can ask questions about the faith. RevDorris notes that he frequently gets questions from people who are introduced to Unitarianism through Beliefnet's Belief-o-Matic quiz. He also posts frequently in the forums, mostly in the Unitarian boards.

RevDorris attributes the popularity of his journals and his group to his message. "The message I try to get out is positive," he says. "I try to let people know there's more to life than suffering and pain. I think it gives people a way of having hope in the future vs. people arguing back and forth that 'my God is better than your God.'"

For more of RevDorris's message and to get to know him better, visit his profile.

You can find out more about the contest and meet the other finalists here.
Want a chance to win in 2010? Make sure you're a Beliefnet member! Sign up here.