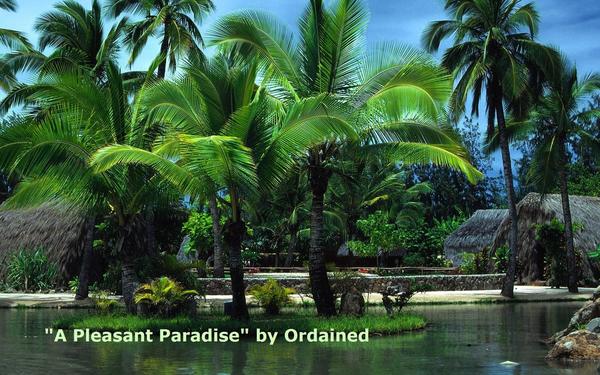 If you can envision it, chances are, you will no doubt SEE it in your reality as you step right into it...on the scene of it...in the thick of it...in the sheer midst of it.
Notice I said, "your reality". I put it that way, because everybody's reality is not necessarily your reality, or vice~versa. Haven't you ever been in the middle of a conversation with someone about something quite meaningful to you, and they have the audacity to tell you to get back to reality? Well, many years ago, I was having one of these meaningful conversations with one of my "negative Nancy" friends, and I learned in a split second what the response to a statement like that is. No sooner than she got the word "reality" out of her mouth, these words were rolling out of my mouth...
"My reality is NOT your reality, and I praise God for that truth."
I learned another important lesson from the Negative Nancy's of the world and the Callus Carl's – and that is this...
Do not share your reality with any of their kind.
They will take your reality and distort it like burnt toast. And, who needs burnt toast? Take my advice, and keep your visions of a pleasant paradise to yourself, until you get back with the actual pictures of you in your pleasant paradise – Then gladly show them your reality.
Psalm 16:5-6 ~

Amplified Bible (AMP)
5 The Lord is my chosen and assigned portion, my cup; You hold and maintain my lot.
6 The lines have fallen for me in pleasant places; yes, I have a good heritage.
Love,
Ordained
"A Pleasant Paradise"
by Ordained
© 2011 ~ Ordained ~ All Rights Reserved