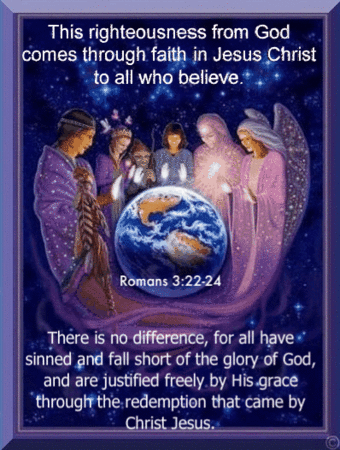 Today is Saturday. In Holy Week, it is commemorated as the day Christ is down in hades and took the key. He defeated death today. Tomorrow is the day of the Good News when he revealed himself to his followers.
It is my pleasure and consider it a blessing to be a legitimate part of Beliefnet Community. Am i so glad of its existence. I have been longing to find a place like "home" and this is such a blessing.
Being this is Holyweek, we are commemorating the sacrifices and death of Christ for our salvation. And really He has already done the work. It is now our duty to help one another bear the obligation to strengthen and inspire each other to live holy and live righteously for the good of the body of Christ.
As my parting word, i would like to impart my favorite quote.
"Life is too short so live it right. Know that happiness is only an illusion as you can choose to be happy even in the sorest of circumstances. Material wealth and Success are really but temporal. Nothings lasts. For in the end, after all is said and done, what is left of you is just your Character. What is left for you is just your FAITH".