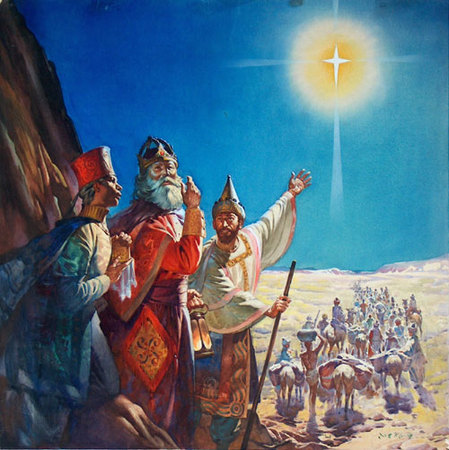 Most people say, Christmas is about receiving and giving gifts, it's true to a certain extent. It's okay to gather around the Christmas tree admiring beautiful presents all wrapped underneath the Christmas tree. Also, the beautiful decorations throughout and the delicious elaborate meal specially provided. Unfortunately, most people are adamant that Christmas is only about receiving gifts let's not forget the less endowed. However, I believe favorably that the best gift anyone can receive is Redemption, which is forgiveness spoken especially at Christmas is paramount for all.
First let me expound why.
The Lord is my resurrection and the life ( John 11: 25-26). So If you were to say out loud, " the Lord is my resurrection and the life, your ears will hear, your brain will comprehend, and your mind is receptive then your heart will believe; thus truth will enter the doorway of your heart. You see, anyone can say I believe in Jesus and not believe because it's memorized but once it enters the heart action speaks. Whence this occurs, un forgiveness is broken and deserts you, and your surroundings are lifted up proclaiming God's truths. Thus everything about the Lord is good ( Matthew 19: 17). Because he is the resurrection and the life, this is our gift straight from the Lord in heaven. In other words, if you've done good or bad deeds without knowing the Lord, accordingly, this is completely forgiven if you simply believe.
Believe and receive
Although Mary is overpowered by the holy spirit of the most high to conceive baby Jesus son of the living God, it's ineffable. Because she's unmarried and a virgin engaged to a man name Joseph a decedent of King David, who is ecstatic about their upcoming marriage, and has no knowledge concerning the divine pregnancy spoken by Gabriel the angel of the Lord ( Luke 1: 26-35). Furthermore, her womb is blessed with the seed of the holy spirit to proclaim a Savior is born to save the world from sin is Redemption. The Lord gave us his only begotten son Jesus Christ, who shed his blood on a rugged cross whose body was broken, who did not know sin to be sin for us, so that we may become the righteousness of God in him ( 2 Corinthians 5: 21). For this reason, we must deify him every second, minute, hour of the day. Even so, for all he's done in our lives and have a personal relationship with him; exult him. Christmas is about Jesus born of a virgin into this world to redeem us back to God our heavenly Father.
Those who knew this hope
There are people who knew about Christ birth spoken by the prophets: David in (Isaiah 9: 6-7; 53), ( Jeremiah 23: 5); ( Zechariah 9: 9), and ( Micah 5: 2) in the holy scriptures long ago to name a few.
And of course . . .
The three wise men, magi profound in astrology occult practices saw the bright star shining in the east, instantly went looking for evidence that the Messiah is born of a virgin told by the prophets long ago ( Luke 2: 1-2). What an amazing hope that, men of occult practices came looking for Redemption to worship the baby Jesus. Meanwhile, they went directly to King Herod for answers. Thus, as King Herod listens but clueless troubled in his spirit and all of Jerusalem with him gathers all his chief priest and scribes for insight. Unfortunately, Satan is busy at work within the King's heart to deceive him. In addition, the King tries to mislead the wise men by evil thoughts, saying, when you find the baby Jesus let me know so I can worship him too ( Matthew 2: 7-8). This is Satan's disguise to misled men heart's against the truth. On the other hand, with an outstanding hallelujah! We can trust in an awesome Lord whose omnipotent, omnipresent, and omniscient and knew King Herod's heart ( Hebrews 4: 12). Even so, King Herod's warlocks refused to follow the lead of the wise men seeking Redemption, but remained with their King. When this befalls our heart, change will remain un faze. Remember it's not about knowing it's about believing ( Matthew 2: 7-8).
Meanwhile, the wise men finally found baby Jesus laying in a manger surrounded by shepherds and animals ( Joseph Mary's husband is also present) please read ( Luke 2: 4- 19). So seeing Mary his mother they fell down to the ground and worship him rejoicing and presenting him with gifts : gold, frankincense, myrrh emphasizing a King born into the world to save us from our sins from eternal damnation in exchanged for eternal life is Redemption is amazing. Then the Lord warned them in a dream not to report his son's birth to King Herod ( Matthew 2: 11- 12). Instead, Herod, became enraged in anger fear of losing his crown., and orders his soldiers to kill all first born males from two years old and under in the vicinity in case one of them would be King after he realized the wise men trick (Matthew 2: 16-17). Still the Lord is in control.
Although the Holy Bible doesn't expound exactly when Christ is born, thus is amazingly enough, he lives. The Lord has allowed most of us to celebrate Christmas during the holiday season throughout the entire world, at the same time on the twenty-fifth day of December. Because of its true meaning, a King is born to save us from our sins. Do not forget the wise men who honored him as Savior of the world. Christmas isn't just gifts but is Redemption.
And the Lord did not forget King Herod, immediately he sent an angel of destruction to him because he didn't acknowledge the Lord's glory and was eaten by worms and died ( Acts 12: 23 ).
He will repay his enemies for their evil deeds. His fury will fall on his foes. He will pay them back even to the ends of the earth (Isaiah 59: 18).
I hope when you share gifts remember that there is a bigger gift given to man that's eternal and will never rot, decay or lose its sentimental value, but is a sweet aroma that produce a new birth which is "Redemption" forgiveness of sins. This is a Gift.
Lastly: Psalm 22:
25 I will praise you in the great assembly.
I will fulfill my vows in the presence of those who worship you.
26 The poor will eat and be satisfied.
All who seek the Lord will praise him.
Their hearts will rejoice with everlasting joy.
27 The whole earth will acknowledge the Lord and return to him.
All the families of the nations will bow down before him.
28 For royal power belongs to the Lord.
He rules all the nations.
29 Let the rich of the earth feast and worship.
Bow before him, all who are mortal,
all whose lives will end as dust.
30 Our children will also serve him.
Future generations will hear about the wonders of the Lord.
31 His righteous acts will be told to those not yet born.
They will hear about everything he has done.
~A Gift~ for all is Redemption. Merry Christmas~
My tongue is like ink to paper: To Inspire Be Inspired. {All scriptures found in the Holy Bible}. I love you Mom and Dad. My journal continues, Maggie :)