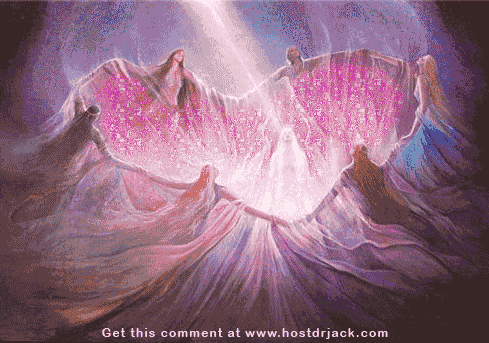 WHAT TO DO WITH THOSE WHO HURT YOU!
Sometimes people hurt us, don't they? They may betray us, lie on us, or to us, reject us, turn their backs on us, use us, and may take what is ours and use it for their own selfish gain and edification. None of the above "feels" good, does it? Some people are extremely selfish, jealous, self-centered, and motivated by greed; and as hard as it is to bear, we must forgive and love them, as we wish to be forgiven by our Almighty God. For perhaps at one time or another, we too have been guilty of the behavior we now rebuff.
These same character traits were prevalent in our world when Christ came to teach us of the Father's will for our lives. During the time when Christ lived and walked the earth, a Roman Soldier was a highly esteemed official with the authority to compel an ordinary citizen to carry his gear for one mile. The soldier would place his sword on the right shoulder of the citizen and give his orders.
The word compel is derived from the Persian, where it described a courier with the authority to impress people into public service. The word carried the same idea in New Testament times, referring to the privilege of Roman officials and soldiers to press (force) into service a person, his horses, his equipment, and his family members, usually without advance notice. This word compel is used in Matthew 5:41
Also in Matthew, Christ refers to the "tax collectors". Tax collectors were generally disliked by Roman citizens because they were usually dishonest in that they were also Roman officials and known to demand higher taxes than what was actually required and pocket the extra money for themselves.
Here are the words of Christ found in his teaching in Matthew 5-38-48
GO THE SECOND MILE
38- You have heard that it is said "An eye for an eye and a tooth for a tooth"
39- "But I tell you not to "resist an evil person, But whosever slaps you on your right, turn the other to him also.
40 "If anyone wants to sue you and take away your tunic, let him have your cloak also.
41 "And whoever compels you to go one mile, go with him two.
42 "Give to him who asks you, and from him who wants to borrow from you do not turn away.
LOVE YOUR ENEMIES
43 You have heard that it was said, "You shall love your neighbor and hate your enemy.
44 But I say to you , love your enemies, bless those who curse you, do good to those who hate you, and pray for those who spitefully use and persecute you.
45 that you may be sons of your Father in heaven; for He makes His sun rise on the evil and on the good, and sends rain on the just and on the unjust.
46 "For if you love those who love you, what reward have you? Do not even the tax collectors do the same?
47 "And if you greet your brethren only, what do you do more than others? Do not even the tax collectors do so?
48 "Therefore you shall be perfect, just as your Father in heaven is perfect.
In Chapter Six of Matthew, we learn that we are do good to please God.
So I ask you today, do you now understand what to do with one who hurt you?
As for me, I desire to be a "daughter" of my Father in heaven, who makes his sun rise on the evil and the good, and sends rain on the just and the unjust.
GOD BLESS YOU TODAY, DEAR ONE!