A virtual world of imaginary and fictional experiences,
laced with a bit of real life experiences, and a bit of truth!
THE BUSINESS TRIP
Traveling presents many exciting experiences and opportunities to meet people from many walks of life from all around the world. I have found that traveling also presents great opportunities to share God's love with others - and it is a great time to let your light shine as you find ways to encourage others along your way! There are also many funny incidents and reasons for sharing laughter as well.
THE STORY
It was now 5:30 a.m. as I made my way to the airport. I had never been so excited about a business trip before in my entire life. I had received an invitation from an old and very special friend who would be meeting me on the plane. In addition to this invitation, I had received an invitation for a private tour from an airline pilot who is a personal friend. Along with the other wonderful things my trip (and very busy schedule) would entail, I could hardly keep my composure as I thought about my schedule and all of the new exciting adventures ahead!
MY FIRST INVITATION:
MY SECOND INVITATION:

UPON ARRIVING AT THE AIRPORT
The Airport was not as crowded as I had anticipated and the lines went relatively fast. While waiting in line there was the occasional conversations with other travelers and, of course, the complaints that we have become accustom to about the new reguations after 911. Here is where I always seize the opportunity to interject how blessed our nation has been not be a war-torn country, and how amazing it was to see people of all faiths coming together in corporate prayer.
Leaving with the listener that we have much to be thankful in this nationl still, despite our struggles, and that in my own opinion every single day is a walk of faith that we will experience a good day - living it to the fullest. I smile and say " God bless you" and wish them a safe journey.
Have you ever noticed that when you smile at others, they usually smile back? I like to speak to the workers as they pass by and wish them a good day. Once having checked my luggage I am off to find my gate. I have arrived early, so I do not feel particularly rushed. On my way to my gate I notice a group of young people sitting on the floor.
"Hi there, are you guys flying standby?" , I inquire. The young man in the front says, "yep! We missed our original flight." I asked if they have been waiting very long and they all agreed --- too long! I asked if they were students, and the spokesman (again the one in the front) said yes, and they were now on their way back to their college after visiting their families. I inquire about where they live, and and then I say, "Well, I hope that you have enjoyed your vacation, and pray that you all have a very safe trip back. You know the good Lord may have had a good reason for you being detained... You just never know!" Then I thank them for talking with me and smile and walk away.
Well let's see where my gate is ...
Well here we are:
Now I search for a place by the window to wait until it is time to board. Sitting across from me is a man talking on a cell phone while his two boys play on the sofa.
When he finishes his conversation, he smiles and I smile back. Before you know it we are conversing - I learned that his wife has been ill, and he is taking his little ones to their grandparents to spend a couple of weeks to give her a rest, and give him time to devote more attention to her, as she has just been released from the hospital. I asked if he minded if I pray for her, and he and I bowed our heads and said a short prayer asking God for her compete healing, and that they will have a safe trip. He told me that it is rare to meet those who are so willing to offer comfort to others and thanked me. I inquired wether he was a Christian. He said that he was, but felt that he could do a better job of practicing his faith. We talked about that for a few minutes and I encouraged him that while it is good to love and serve God at all times, that God predominately looked upon the heart and understood that he had a pretty full load to carry right now. This seemed to cheer him, and he smiled. One of the little ones asked if I was going to go home with their daddy to help him take care of their mommy. The Dad and I laughed, and he explained that I was on a business trip and that I was a very busy lady.
Well it is almost time to Board - yet another line ....
ONCE FINALLY ON THE PLANE
Since I have made several friends here at the airport, as I seem to travel a great deal, and here are some of the crew who always welcome me. First the crew, and then a quick visit to the cock pit where I am greeted by my friend the pilot and her co-pilot. At the next stop, I will be going on a tour of a new air plane with them.

Oh, there is my good friend and he is beckoning to me to be seated.
We arranged this meeting so that we could have a chance to chat while on our way to different destinations. This trip, of course, was long before he became our president. It was wonderful to talk with him about his family, his political views and hopes for our nation. His wife's family and my family are very close, and he has always been a apart of our family, and a mentor and big brother to me. I told him that I had been praying for him and we shared a lot of experiences on how God had interviened in our lives and created miracles we had never anciticipated.
Gee, this time went by much to fast! We are almost at our next stop, where this flight will go on to another destination with a new pilot and new crew. My friend will continue traveling and we will say so long for now. It's time to get prepared for my next adventure.... a private viewing of a brand new air plane!
THE GRAND TOUR!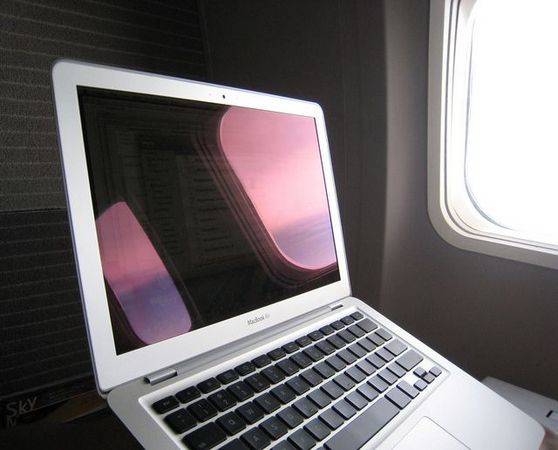 After or tour, my pilot friend and I parted, but not before establishing another date for an adventure!
My Favorit Things About Air Travel
This was one of my very favorite meals!
I have traveled to many beautiful and interesting places!
I really enjoy meeting the adults and little ones I meet during my travels.
While I waited for my next flight, I met several of the following people before boarding - and others while on the actual fight. They are all lovely and extraordinary people and a few have become life long friends! Best of all I have shared my faith with each and everyone of them on some level - provided some service such as holding a baby, while mom goes to the lady's room , encouraging a young woman who is frustrated with a new husband, encouraged and prayed with a business man from Africa, met and kept company with a little one flying alone, encouraged a young student who was having a difficult time connecting with her family upon leaving home to accept a scholarship in London.
MY MISSION: TO SHARE THE LOVE!
Well, I am now on my way to my final destination and the reason for this trip.
An innocent man had been placed here!

HE IS NOW FREE!
And now it's home again, and I will be quite pleased to see those landing lights of home, sweet home!

Until next time my friend!