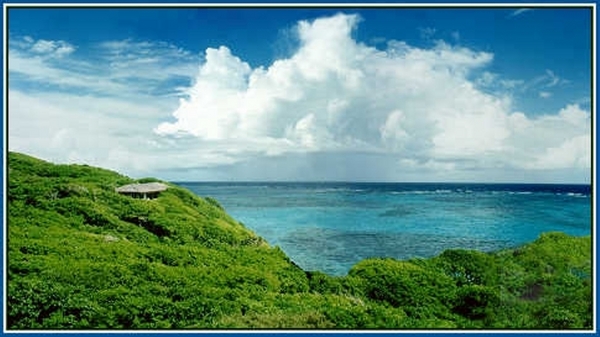 Hello, My Dear Beloved Child of God.
Today you and I will take a walk together by the ocean. I want you to picture yourself walking with me in this beautiful special place…. Just for a moment in time, I want you to stand and gaze into the clouds. If you look closely you can almost see a heavenly city. Jesus once said that heaven is just a stone's throw away.
As we stand here, I want you to quite your anxious thoughts, surrender your entire being to our Heavenly Father, and let the silence and stillness prevail in your heart and mind as you listen to His voice … for He is speaking to you, right now in this moment.
What follows is Taken from Discovering Joy – Daily Meditations For Friends of God – by Marie Chapian – A Heart for God Devotional:
"When you pass through the waters, I will be with you;
And through the rivers, they will not overflow you.
When you walk through the fire, you will not be scorched,
Nor will the flame burn you.
For I am the LORD YOUR GOD,
The Holy One of Israel, your Savior."
(Isaiah 43:2-3a)
Do not be afraid of suffering. You are born and nurtured by My Spirit, equipped for every situation: Do not accept suffering as your lot in life. You were born to overcome. Understand this, in wisdom: You are in a transient world where evil abounds. You will never eliminate pain, but it cannot defeat you. No suffering goes unseen by My omnipotent eye of mercy. Suffering that is born with Me must in time bring joy, and deeper communion with Me.
Joy will not always reward your activity in My service, but it will come when your suffering is patiently and bravely borne.
1 Peter 4:12-13; 2 Corinthians 12:9: John 16:33; Isaiah 61:7; Hebrews 2:10
End Devotional Reading (page 63)
Response Prayer:
Most Gracious and Adored Heavenly Father – Our cherished Abba –
As we travel through this life, there are many thorns along our paths. Please hold our (sometimes trembling) hands as we walk the roads we must travel. We know that Thou art with us… we know that there is nothing that can overtake us and hold us captive – for in You is our deliverance and comfort. Yes, we have, and shall experience pain, but Your love and mercy keep us and heal us. We, like little children, cling to You as we enter unknown passages in our lives. It is in You that we live and have our being. We thank you again, and again, for your faithfulness, mercy, and love. We ask that you strengthen us in our growing faith in You – for You alone are our salvation. To You alone be the glory, the honor and the praise,
For YOU are our
LORD and our GOD,
The Holy One of Israel, our Savior.
We come to You in the name of Our Lord and Savior – Jesus the Christ who is our Redeemer. Amen
From His Daughter's Heart: Kitfany