JOURNAL GUIDE - TABLE OF CONTENTS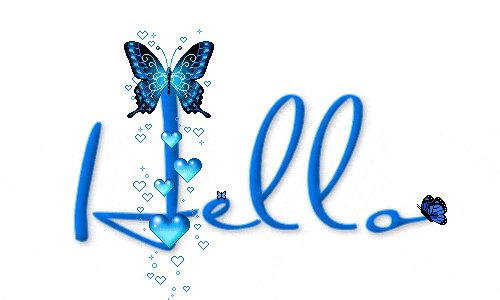 IT IS MY PRAYER THAT
YOU WILL FIND COMFORT AND ENCOURAGEMENT HERE!
May God continue to bless you and shadow your life by the provision of spiritual enlightenment, health, prosperity, and love. May you experience blessings followed by even more blessings!
TODAY'S FEATURED POST - Category: MY VIRTUAL WORLD!
THE BUSINESS TRIP
___________________________________________________________
MY DEAR BELOVED FRIEND:
Since the new Beliefnet upgrade, I have found it necessary restructure my Journal to accommodate working with the new system, in hopes of making it easier for the readers to find those posts that most interest them. The Beliefnet system automatically places all posts in chronological order (by the date of the last post).
RECOMMENDED READING SEQUENCE OF THIS JOURNAL
1. JOURNAL INTRODUCTION - Category: Journal Introduction
2. MY MORNING PRAYER - Category: My Morning Prayers
3. I AM SEARCHING FOR YOU! - Category: Encouragement and Comfort
4. MAKE A QUALITY DECISION FOR YOUR LIFE - Category: HOW TO KNOW GOD
What Jesus has done for you!
5. TODAY'S FEATURED POST
INSTRUCTIONS: TO MAKE YOUR SELECTION
Access my journal
Please go to the right side of the first Journal entry and locate Journal Categories.
Click on the category title of the post you wish to view.
The most recent post in this category will appear, and prior posts under this category will follow.
TABLE OF CONTENTS
Below, I have listed the current categories. You may access these journal posts by following the instructions above.
Journal Category Name
General
(During the upgrade many of my journals were lost - when they were restored they were placed in this General file - it is now a work in progress file until I can edit them.)
MY MORNING PRAYERS (45)
MY PERSONAL QUOTES (1)
HOW TO KNOW GOD (6)
ENCOURAGEMENT AND COMFORT (11)
PERSONAL LIFE EXPERIENCES (2)
MY JOURNAL INTRODUCTION (3)
ABOUT PRAYER (2)
ON FAITH (2)
ON FRIENDSHIP (4)
ON PETS (Pictures) (1)
WEEKEND PRAYER (3)
WHEN SOMEONE HURTS YOU (3)
LOVING AND ACCEPTING OTHERS (1)
BIBLICAL WISDOM (1)
HUMOR-LIFE ON THE FUNNY SIDE (3)
WOMEN OF FAITH IN BUSINESS (1)
CELEBRATING FAMILY - WITH LOVE (1)
MY VIRTUAL WORLD (Comic Book) (4)
RECOGNITION - HALL OF FAME (2)
WISDOM FOR THOUGHT (5)
MY POEMS AND SONGS (4)
HAPPY BIRTHDAY TO YOU! (4)