I want to thank each of you for your contributions and comments on my photos.
I am journaling this note to all of the wonderful friends who have visited my photo gallery and left comments that enhance the viewer's enjoyment of them. In the past, I would just click on your Avata, attached to your message, and leave you a personal note.... And this is the practice I prefer. However, so many of you are visiting my photos that I find that I cannot possibly personalize a note to each of you. Daily, I receive at least 10 notifications that someone has left me a comment on my gallery! How pleased I am that you are enjoying the gallery. I love it!
So here is a big hug for each of you, and may you be blessed beyond measure!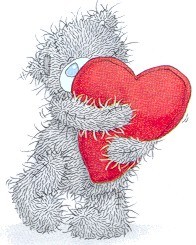 Just in case you did not know, each photos has a message associated with it. Those inspirational messages are contained within my journal, and I am sure you will find something to lift your spirits as you review the list of journals I have left there just for you!!!!
From HIS DAUGHTER' S HEART: Kitfany : )