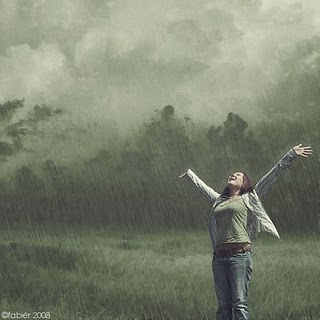 By Jewel Tyler
I have been there before, I questioned why I had strayed so far away from the most wonderful experience I ever had in my life. The more I fought with self in regards to reverting back to my old man and ways. It became quite overwhelming for me, because it had reached the point I couldn't sleep through the night, there were times, I truly felt like someone had grabbed my foot and jolted my body from sleep. I would awake totally alert and looking around the room to see who had awakened me. To only find the room empty and would lie awake for the rest of the morning. But there was that part of me that would not allow me to bow down on my knees and pray.
I realize now in retrospect that I had allowed the carnal ("flesh, emotional and my own free will") to be the dominate factor in my life. I had suppressed the spiritual aspect of who I was. In other words, it was if I was actually vexing the Holy Spirit from communicating with me. I know now that the guilty, shameful and lamented times during that period was actually the Holy Spirit convicting me of allowing my flesh to be so dominant. I was a 'rebellious house'. I would have short conversations with God which were actually prayers, regarding forgiveness of using profanity, losing my temper, and my lustful thoughts and actions. But that committed, intimate one on one with God I really didn't feel I was worthy of anymore. I believed I had really probably disappointed him with my rejection and especially my thoughts that became actions that were totally contrary to what I had studied in the Bible. Yes, I still would read my Bible, but the devotion in my heart just was not there.
You know it is a terrible thing to take yourself out of the will of God, the pain, anguish, bad decisions, wrong choices not only affect you, but those that are around you and especially those that love you. It's not just that we no longer follow the principles of what God has mandated for our lives, but we end up taking ourselves down paths and valleys that are simply diversions of what has already been predestined for our lives. The Lord said he knew us from the womb in Isa 44:24 Thus says the LORD, your Redeemer, who formed you from the womb: "I am the LORD, who made all things, who alone stretched out the heavens, who spread out the earth by myself, so therefore if we simply stay in constant communication with the Father through the Holy Spirit that dwells in us, he will direct our path unto righteousness and peace beyond understanding, and grant us unspeakable joy through his grace which is sufficient for all that receive with a willing heart and spirit. But as it is, we are indeed spirits dwelling in a shell for only a short time. But while we dwell here we are in constant battle with our flesh and the influences that the enemy suggests to our minds. It is really just like the cartoons we have all seen with the bad angel on one shoulder and the good angel on the other whispering suggestive decisions and ideas in our ears.
Because God granted us free will after the Garden of Eden decision that the father and mother of mankind made (Adam & Eve); our experience is what it is and will continue to be until the final battle has been fulfilled. Our thoughts and choices have to be guarded and contemplated, weighed against the Word of God. When we generally make rash and quick decisions or move based on spontaneity, we have not given the Holy Spirit the opportunity to lead and guide our path. Understanding we are no longer our own once we surrender our lives to God and relinquish the old man and become born again a new creature in Christ Jesus as stated in, 1Pe 1:3 Blessed be the God and Father of our Lord Jesus Christ! According to his great mercy, he has caused us to be born again to a living hope through the resurrection of Jesus Christ from the dead, also, "my thoughts are not his thoughts, and my ways are not his ways, and I should not lean unto my own understanding" Isa 55:8 For my thoughts are not your thoughts, neither are your ways my ways, declares the LORD. When I am walking according to that principle, my life does not take such a toll of dissension and then and only then can I be a willing vessel used fully for his purpose alone. But there has been so many times in this walk of 51 years that I have taken tangents that has lead me on diversions of unnecessary loss and pain. But with each time I strayed I became stronger with my unification with God and gained wisdom and knowledge that blessed me to be a witness to a countless flock that continues to this day.
Therefore, my brother or sister in Christ, it's never too late to unify your relationship with God and come out of that "backslidden" state if you slip in that direction! He said he would never leave us or forsake us, he loves us in spite of us not loving ourself. Be blessed - you see we are indeed Spiritual Beings having a Human Experience.