It's funny how things work. I vow to change my eating habits and all of a sudden resources begin to flow into my life to assist me. In a few days time I've been gifted a raw foods cookbook, a booklet on the benefits of probiotics, and a package arrived in the mail explaining how my eating choices can positively (or negatively) affect the planet. Apparently somebody "out there" took my vow seriously.
I'm excited…and I'm overwhelmed. There is so much information! The key to my success (and to maintaining my sanity) will be to take everything one day at a time.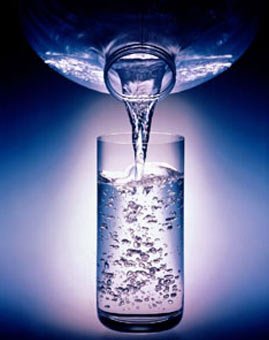 Today I am actually going drink the recommended 8 glasses of water. I'm ensuring I achieve my goal by carrying a commuter mug with me at all times. I'm also going to drink tea instead of coffee.
(*Remember to drink your water before or after meals, not during, as this dilutes our precious digestive enzymes that help us digest and absorb the nutrients in our food.)
I am also going to get in 30 minutes of walking. No excuses.
To ensure this I've invited my sister along. It's true what they say – the more the merrier!
Yesterday is gone. Tomorrow only exists in the mind. Living in the moment is an art form. Here's to creat
ing a masterpiece!