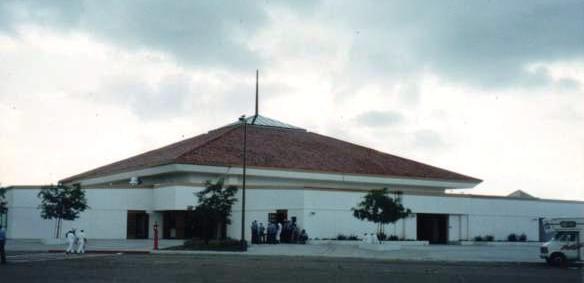 [New Chapel 1993]
. . .photo slide-show. . .
Here is what I did for the US Navy Chaplaincy from
1988 through 1993.
Getting my men to sing and "take heart" in their traning
has been my life's greatest joy.
Below, is a short slide-show from inside the RTC Chapel Service on any given Sunday....
[Old Chapel 1988-1993]
"A distraction, is what you see, when
your eye is not on the Goal"