How could a Christian killer become the #1 missionary in the world for the cause of Christ? (The Apostle Paul.)

Or how could a man with 700 wives and 300 concubines pen beautiful words exalting marital fidelity? (Solomon and the book of Song of Solomon.)

What could possibly cause a man who an adulterous affair with one of his faithful soldiers, murder him to "cover up" his sin, then be called "a man after my own heart" by God? (King David.)

God...gives life to the dead and calls things that are not as though they were. - Roman 4:17

We have an amazing God! He does the most unexpected things in the most unexpected ways.

But God chose the foolish things of the world to shame the wise;

God chose the weak things of the world to shame the strong.

He chose the lowly things of this world and the despised things—

and the things that are not—

to nullify the things that are,

so that no one may boast before him.

~ 1 Corinthians 1:27-29

Think about this. He doesn't require perfection of you before you step out in faith. To what is he calling you right now, so that his glory might be displayed in and through you?


This is a subject so near and dear to my heart as many women I have spoken with desperately want to attend a Thin Within group, but there isn't one in their town. When encouraged to go ahead and start one, they say "I am NOT qualified!" Or some women, who have taken the leap of faith, then want to disqualify themselves because they feel they have not "succeeded" well enough to be a "good example" to the women in their group. They think they should quit.

I am so thankful that Paul didn't say to the Lord, "No, Lord. I can't go preach the gospel until I have a good track record and have been faithful for 20 years." Or that Solomon didn't wait to get his life together before penning the Song of Solomon. There is such wisdom there. It seems nuts on the one hand that God chose these men as his instruments, but he did! That is just like him! He chooses the foolish things of the world, doesn't he?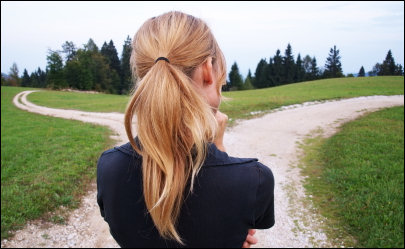 Do you have a choice to make? Will you take the path that makes the most sense from the perspective of the world and human thinking, or take the path that God is calling you to take? Which will it be?


What have you been holding out doing until you can "measure up?" Has God called you now? :-)

©2010 Heidi Bylsma www.heidibylsma.com
God is Doing a New Thing Blog since 2006 godisdoinganewthing.blospot.com