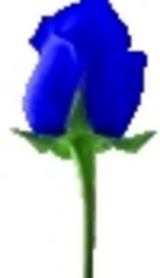 Today's Beliefnet epigraph, from e.e. cummings, couldn't possibly be more appropriate for today's post: "It takes courage to grow up and turn out to be who you really are."
Fitting, as even though I haven't been on Beliefnet for some two weeks, most of you know I recently hit the big "four-oh."
It was quite an occasion; and being the same week as Carnaval this year, for Ana and my adoptive Brazilian family it was quite the party. We had a dinner among the immediate family on my birthday; we had a larger party with the entire family on Saturday; and we spent an afternoon at the beach on Sunday. (At "North Beach" in Miami Beach, literally in the shadow of the world-famous Fontainebleau and Eden Roc hotels.)
My presents were much needed -- from my family, money given my unemployment; from Ana, the boys, her mom and sisters, desperately needed "summer clothes" (as we used to call them in New York/New Jersey) to keep me looking Miami nice. Among the presents were a cap and T-shirt from the official memorabilia of my late, fallen hero, the Brazilian race car driver Ayrton Senna. I literally screamed like a kid when I opened them. (Even better, the profits went to charity in Brazil, as Senna set up his estate as a philanthropic institution before his fatal crash in 1994.)
After all the celebrations, though, something odd happened. Usually when I am away from the computer for a few days, voluntarily or otherwise, I terribly miss Beliefnet, Therese Borchard's blog Beyond Blue and the wonderful folks at the Beyond Blue social networking group.
But this time I didn't.
Not at all.
And I also had no desire to write in the Doxieman Blog.
Now, granted, a lot of that has to do with the completely botched migration of Beliefnet's social networking groups, blogs, etc. from their clunky, slow platform to a MySpace-type platform (since Beliefnet is co-owned with MySpace). You don't need to add my voice to the chorus to know that this has been a complete disaster, not only technically (my entries from the Doxieman Blog in February are still vanished in cyberspace) but also stylistically. All we Beliefnet users wanted was a clunky, faster and more reliable platform. (Indeed, my dear Ana wishes Beliefnet still had its circa 2007 look.)
If I wanted to IM with my friends and trade hundreds of digital pictures a week from my camera and cell phone, rather than exchanging serious thoughts about adulthood, chronic disease and spirituality, I'd already be on MySpace.
And I'd also still be a teen-ager.
But I'm not -- in fact, I'm now twice the age and then some of my high school days. And the titular puppy of my blog is no puppy anymore, either -- she's 53 in "human years."
So it's been a time of major reassessment in my life. And -- just as my dear friend (and she is a wonderful friend) Therese Borchard, who shares my birthday, likes to do -- I began to center my thoughts around a Bible verse; in this case, 1 Corinthians 13:11:
"When I became a man, I put away childish things."
I started this blog almost a year and a half ago when my life was completely different -- in fact, so "childish" that I had been forced, after long-term unemployment, to give up my small college town apartment and move in with my mother and stepfather, the latter of whom began bitterly emotionally abusing me.
Today, I live 1,000 miles away, in a new climate literally and figuratively (with a small sunburn to prove it, LOL), with the most amazing woman I have ever met (on this site, no less), living with her two sons and serving as at least a Big Brother figure and perhaps a stepfather figure as well.
And, to quote another scripture for some - "Spiderman" -- "With great power comes great responsibility."
Ana, you her friends as well as mine may have noticed, has already curtailed her Beliefnet involvement substantially. Primarily, she keeps in touch with those close to her by e-mail (either Beliefnet or private), but she has little involvement these days in the Beyond Blue or other social networking groups, or Therese's Beyond Blue blog or other Beliefnet-sponsored blogs.
One reason she has curtailed her involvement is the same reason I have been steadily (though far more slowly) curtailing mine. It also becomes very complicated in talking about my new life -- our new life together -- in either the Doxieman Blog or on the Beyond Blue group. Because that life now involves a family, and two of its members are minors -- and, though they both indeed have MySpace site and update them frequently, they have not consented (nor would or should they consent) to having their lives aired out on the Web sites of the adults responsible for them.
And indeed, that would a childish thing for this adult to do.
Therese told me the great author and journalist Anna Quindlen has a rule about not writing about family life once her children turned 10. Ana's sons are 12 and 17. Food for thought.
Also, most of you know I have not yet found a job in Miami. Ironically, the Great Recession is so bad that, under President Obama's new stimulus bill, there is a lot more aid and potential resources for people who are unemployed. So Ana and I are OK in the short-term, since she is an incredibly frugal mom anyway. (And I've shown her a few tips of my own from one of my geeky hobbies, coupon-clipping).
But I must, MUST get a job as soon as possible. And that itself is a full-time job. And, though I've had interviews (and have one this week, wish me luck), this is an altogether different economy than any I've encountered as an adult.
The only remotely comparable period during my lifetime was the Reagan Recession of the early '80s. Everyone seems to forget that the unemployment rate when Reagan aired his famous "Morning in America" commercial, though dropping instead of rising, was far too high and not much different than it is today.
My sister, mom, soon-to-be stepdad and I had to move into a drafty old house like something out of the small western Pennsylvania steel towns where my stepfather grew up. They both were working, but it was a difficult time.
The wind whipped through our bedrooms in the winter. Life literally felt gray. And that was the time of my first suicide attempt, in the early spring of 1982.
Today, though monetary needs are pressing, life feels much more sunny -- literally and otherwise. There is hope for the future in this incredible new relationship, despite the stress of the times we live in and of the disease that terrible 1982 day presaged.
I've always felt like Tom Hanks in "Big," a boy trapped in a man's body, for my entire adult life. No longer. (When ironically, my body is smaller than it has been for many years thanks to 50 pounds of lost weight.) I joke that now no one can insult me when I say I love ABBA if I'm 40, but it's a lot more than that.
I want to succeed for the boys. For this extended family that has welcomed me with such open arms given my job status and my disease (which they know about).
And of course, for my lovely Ana.
That needs focus. That needs prioritizing. And those are things I finally feel able to do, with the support of my soulmate.
And I will.
Oh, I'll still have setbacks in my bipolar disorder -- I just had a big one, as most of you know. But in experiencing a meltdown of that scale, which would have taken months if not years to recover from in the past, I now feel better in a matter of weeks.
So it's time, I've decided, to not focus on myself as someone with a chronic disease who happens to have a lot of things to do and say, but rather to truly live up to my self-description on my profile -- as someone who happens to have a lot of things to do and say who just so happens to have a chronic disease.
Which is to say, I am (yes) Beyond Blue.
This will be the last entry in the Doxieman Blog, at least on Beliefnet. I'll keep my account open to update everyone when things have stabilized for me jobwise and when I fully have caught up with the rhythm of being part of a household instead of a solo act. And perhaps at that point I can open a Blogspot or Typepad account and actually keep it regularly updated.
And I'll try to pop in and say hi when the technical glitches are solved on the social networking group. Everyone interested has my Beliefnet e-mail and should feel free to e-mail me; I will certainly endeavor to respond.
The Doxieman Blog has told a wonderful story the last year-and-a-half -- a story of hope, recovery, finding oneself, and finding one's purpose in life. Even when you are doing none of the conventional things that society says are the markers of doing so.
My story will go on. My example may one day become part of the memoir I am still threatening to write -- especially now that it has an unlikely happy ending! And I will forever be indebted to you, my readers, for your interaction and your example in letting me show my weakness to ultimately reveal my strength underneath.
The social networking group is in good hands with Melissa "Melzoom" and Rev. Bob, the incomparable "Luthitarian." Therese is now doing remarkable work not only here but in the Huffington Post and other outlets.
My work will be quieter -- that of solidifying a couple, blending a family, fortifying one's finances, building a life.
It's true that I couldn't have done it without Ana's unshakeable belief in me (and I've tried, unintentionally and sometimes quite intentionally, to shake it a few times).
But I also couldn't have done it without you.
Beyond Blue has never been "childish" for me. Quite the contrary. Your support and (yes) love helped me become the man I finally am, if two decades later than one might expect.
But it is time for me to go on and live up to these new responsibilities -- and the life I have been blessed to find.
Thank you. May G-d bless all of you.
And you still know where to find me if you look.