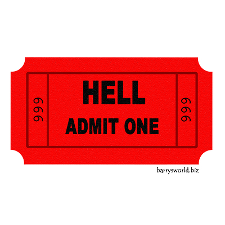 IS GOD PRESENT IN HELL TOO?
If God is omnipresent, or exists everywhere at once, does this mean that He is also present in Hell? How can the wicked be sent away from God's presence if God is present everywhere, including Hell [Psalm 139:7-12]?
How then can God be present in Hell, a place where Scripture says is seperated from God? [Hebrews 12:29].