The world was suppose to end on Sunday the 21ST, of October, 2012 based on the following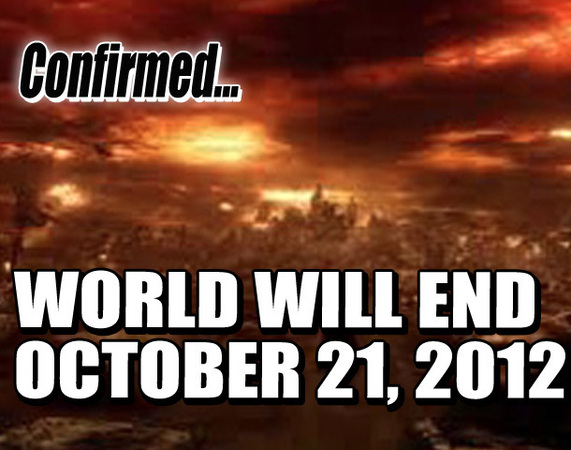 If it did and we are still here...were we the ones 'left behind'?
Was there a big party for that day? Check this out!
Now there is another threat to our existence come November, 2012 and this is it.....
WHAT CAN WE DO?
BUT, should we worry? According to the following, the world is still around in 2015:
All the people in the past who have said the world will end on such and such a date are crazy. GOD WILL HAVE THE LAST WORD and its JESUS.