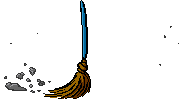 MORMONS vs JEHOVAH'S WITNESSES
Its amazing how everything fits together in the world of the Illuminati if you're prepared to dig deep enough as I try to do. Take the Mormons and the JWs...the founders of both faiths, were of the Illuminati bloodline. Charles Taze Russell, was a satanist, and a friend of the Rothchilds [who funded the operation into bein g along with other Illuminati bankers. Russell was also a high degree Freemason and Knights Templar. He promoted Zionism.
Joseph Smith, along with Hiram Smith and Brigham Young, were the key figures behind the creation of the Mormon religion. They were the elite of the Illuminati bloodline, the Merovingian or "Holy Grail" line, and were all high degree Freemasons. They were also satanists.
Both the Mormons and the JW ARE mind control cults. You won't be surprised to know, therefore, that the Mormons and the JWs are the same organization at the top level where the Elders of the Mormons and the leaders of the Watchtower Society operate a very different agenda to the one their followers believe.