Care for a good [?] Frankenstein steak? Its a matter of opinion! Its called "Activa RM' [meat glue]. This stuff poses a threat to consumers as ABC News reported.
What you do is take scraps of beef, lamb, chicken, pork, or fish that would normally be thrown out, mix meat glue together with the scraps and you have a solid piece of meat. That piece of meat even fools a professional chef.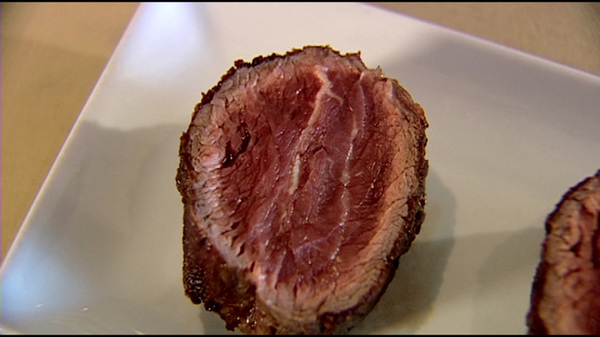 Even that "Pink Slime" you've read about here on Beliefnet is added also to most meats and is considered a health concern.
What is Meat Glue [Activa RM]? Its transglutaminase, an enzyme in powder form, derived from beef and pork blood plasma. The amount of bacteria on a steak that's been put together with meat gluen is hundreds of times higher.
Makes sense to wear your face mask while performing the simple operation of mixing it with meat: you don't want to be inhaling powder that makes your blood clot abnormally.
"Meat Glue" is a product of France.