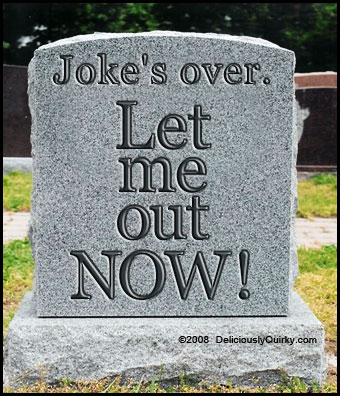 Ever give any thought as to what you would have engraved on your tombstone when you 'kick' the bucket? I like the above. I'd make sure my name and date of birth and death are put on somewhere.
Maybe you might think of this one
The above is for people who talk to God alot. At least this person is having a good time.
Then you have the person who doesn't care about anything and anyone and would have a tombstone like this one