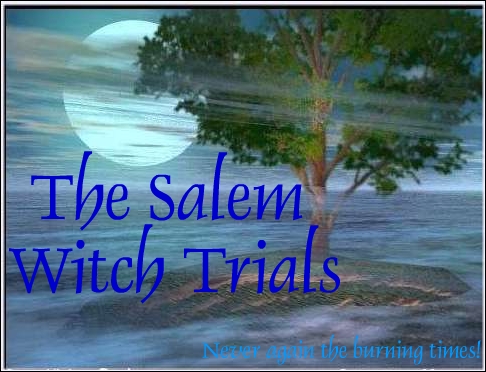 The Salem Witch Trials only lasted one year...1692-93. Only 20 persons were accused of witchraft and 4 others died in jail. Some were hanged:
But the majority of them were burned at the stake:
Here then are the names of the witches killed by mad-crazed drug infested townpeople. Bridget Bishop, Sara Good, Elizabeth Howe, Susannah Martin, John Provtor, Martha Carrier, Sarah Wildes, Rebecca Nurse, George Burroughs, George Jacobs,Sr., Giles & Martha Corey, John Willard, Mary Easty. Alice & Mary Parker, Ann Pudeator, Margaret Scott, Wilmot Redd, and Samuel Wardwell.
Persons accused of being a witch and dealing with witchcraft who died in jail are: Sarah Osborne, Roger Toothaker, Ann Foster, and, Linda Dustin.
For all those who were really innocent of witchcraft, may their souls rest in peace and may God bless them.