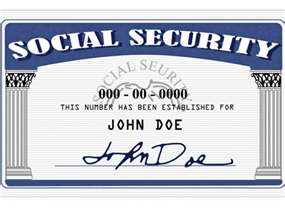 \
DO WE ALREADY HAVE THE NUMBER BY WHICH SATAN/ANTICHRIST CAN TRACK US?
I'm speaking of the Social Security card and the Driver's License many of us hold and use just about all the time. Both systems are used nationwide on hugh information storing computers.
Its almost impossible to accomplish anything without those numbers, or even just one number. Remember the Bible says without a number you can't participate in society to get a job, open a bank account, have a credit check, rent an apartment, buy a car, get utilities turned on, you can't really get into a hospital and other things. Some major things you can't do haven't begun to happen yet.
Think about it!!!!