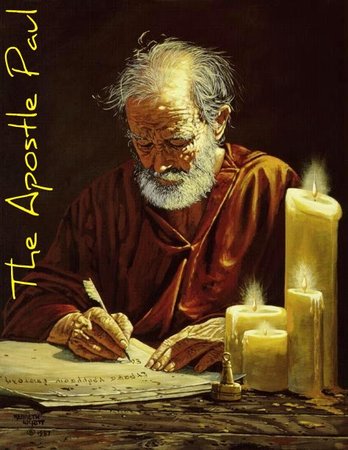 Paul, the Apostle to the Gentiles. The Apostle Paul was one of the most famous citizens of the Roman Empire and without question one of the most influential individuals in history. He was used by the Lord in his missionary and evangelistic activitiesw to set in motion a great deal of the organization known as the Christian Church, the Body of Christ on earth, to the extent that billions of human beings have been directly or indirectly affected by his ministry. Under the inspiration of the Holy Spirit, he wrote the foundation documents or the Christian way of life, the Word of God which has changed the lives of millions.
Paul was hand-picked by Jesus Christ to become the gospel's most ardent messenger. Paul traveled tirelessly through the ancient world, taking the message of salvation to the Gentiles. Paul wrote 13 o the 27 books of the NT. God gave Paul the strength, wisdom, and endurance to carry out the mission Jesus entrusted Paul with. A few individeals tend to refer to Paul as an imposter. They are also calling Jesus an imposter by refusing to accept Paul and the 13 books of the NT that Paul wrote that Jesus chose himself.
Paul was martyred for his faith in Christ by the Romans, about 64 or 65 A.D.