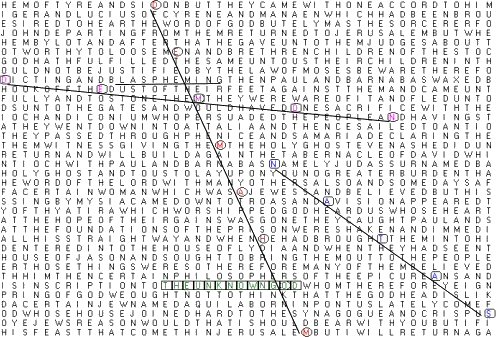 Mohammed found in Bible Codes that may shock you, but the code seems to be truthful. The code above means:
Red Diagonal: "Mohammed."
Words crossing diagonal above "Blaspheming"
Red crosing diagonal below Blaspeming [left to right]: "Demon."
Blue Diagonal right corner: "Satan."
Green across: "The Unknown God" [as in Muslims pray to a God not there].
The "O" in "Mohammed" is the "O" in "God" in "The Unknown God." This is saying that Allah of Islam is not the God of the Bible, who is the true God, but rather Muslims are worshipping a nonexistent deity.
In the code below: "Mohammed" crosses "Profane my Holy name."