The Florida vacation is just about over. In a matter of hours we'll head back to West Palm Beach and the airport to hop on a plane for home.
We're going north – about 1,000 miles or so – so you'd think we'd be headed toward cooler climes. Think again.
This entire week in South Florida temperatures have been in the high 80's and low 90's. Meanwhile, in DC, the mercury has been hovering in the mid-to-high 90's and low 100's.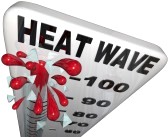 With temperatures that high, the heat indexes have ranged from 105 to 120 degrees. It's warmer in the DC area than it is in Aruba, for goodness sake. Incredible.
Interestingly, a lot of folks we've met on vacation here come from other parts of Florida. When we've told them we're from DC, they don't seem altogether sure what to say. No doubt they're a little edgy about bringing up politics. They don't know that we're used to it.
So we've had to break the ice, so to speak, by adding, "We came down here to cool off."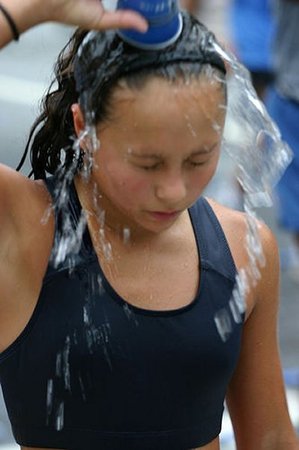 I love my house and I love the area in which we live and yet, at this moment, all I can think is, "Home again, home ugh-ain."