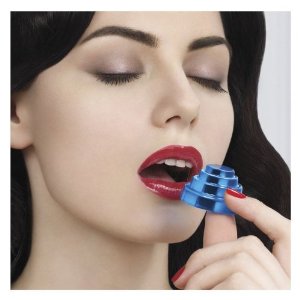 As I was inhaling and exhaling through my morning yoga practice early today it occurred to me that we get what we need.

The great '80's band Devo has a brand new CD, a sign of our times. Older and fatter now (also a sign of the times), as irreverent as ever, they've replaced original drummer Alan Myers with Josh Freese, a capable veteran of Nine Inch Nails and Axl Rose's band. Other than that the personnel -- Mark and Gerry and their brothers, the two Bobs, are the same, and so is the sound. The message is pretty much the same too, only a little more urgent now and more appropriately matched to the headlines than ever.

It also occurs to me that even though there seems to be a disconnect between our internal lives and what's happening outside, in "the world," that's an illusion. The laws of causation rule everything, and what we choose to become is to a large degree a response to what's going on around us.

It's very quiet in here this morning -- inside the apartment and inside my head. Outside, the world of human over-reach and of humanity suffering disasters born from greed and corruption roars along.
It's natural to search for purity in a corrupt world. With 23 pure and clean breaths, I'm ready for anything. What I expect will happen today is that a few more of my fellow citizens will wake up to the gritty reality of where we are and respond appropriately.

"Sooner or later," says Mark Mothersbaugh in one of the tracks on the new album, "everybody finds out."

--Db