The most controversial statement in the 2011 Republican debates may have come from Paul, and I don't mean the diminutive libertarian from Texas, Ron Paul. The teachings of the apostle Paul became an issue in the 2012 presidential campaign when former National Review writer Byron York asked candidate Michele Bachmann about a comment she made five years ago:
YORK: In 2006, when you were running for Congress, you described a moment in your life when your husband said you should study for a degree in tax law. You said you hated the idea, and then you explained: "But the Lord said, be submissive. Wives, you are to be submissive to your husband." As president, would you be submissive to your husband?
The crowd booed and Bachmann's supporters are crying foul; they shouldn't be. It's a fair question to ask of her because of her previous statement. As anyone in politics knows, your words will always come back to you in some fashion. But it does say something that the writings of Paul, written nearly 2000 years ago, are still so controversial, within and without the church, largely because they are either misinterpreted or because people tend to stop short when reading the actual text. Here is the passage in Ephesians that was referenced by York:
Ephesians 5:22-24
Wives, submit yourselves unto your own husbands, as unto the Lord. For the husband is the head of the wife, even as Christ is the head of the church: and he is the saviour of the body. Therefore as the church is subject unto Christ, so let the wives be to their own husbands in every thing.
At there is where the debate typically begins and ends. Wives, it is claimed by critics of the doctrine, within and without the church, are commanded to be subservient, virtual slaves to their husbands! How can any modern, liberated woman adhere to such an archaic, phallocentric dogma? In the post-sexual revolution era, the very idea is heresy. But, such a superficial reading of the text just invites misinterpretation.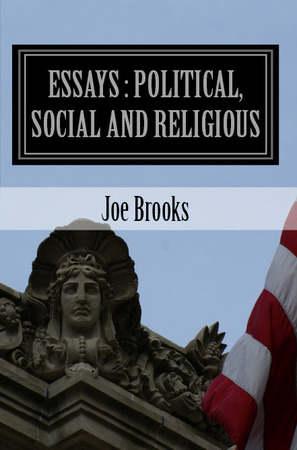 First of all, how are we all commanded to "submit unto the Lord"? Are we slaves, held against our will, contemptuous of a master who uses and abuses us? Not at all. Sure, Paul does use the word "slave" and that may be where the problem starts. The image that the modern man has of a slave is not the same as the manner in which Paul uses it. In the first verses of Paul's letter to the Romans, he refers to himself as a slave, or a "bond slave" of Jesus Christ. Some translations use the more palatable word "servant" but Paul had a greater meaning in mind when he called himself a slave of our Lord!
A bond slave is not what we educated, modern men think of when we hear the term slave. Its not plantations and forced labor and unwilling prisoners. A bond slave is a person who owed a debt to another, a debt that they could not repay, so they volunteered to serve, as a "slave" as repayment, in the creditor's house. Now, in Deuteronomy, God instituted what was called the Jubilee Year. A year in which ALL debts are to be forgiven. The reason for this law is to be merciful to the poor and to give all those in debt a chance to start anew:
"At the end of every seven years you shall grant a release of debts. And this is the form of the release: Every creditor who has lent anything to his neighbor shall release it; he shall not require it of his neighbor or his brother, because it is called the Lord's release . . .
So, upon the Lord's command, all the debtors were released from servitude, but some chose not to leave their master's house. If the debtor was lucky enough to have served in a home where the master was a kind and benevolent person, the debtor often chose to stay and become a duolos, a bond slave. This is a person who willingly chooses to be a part of a house, to serve. Its not involuntary servitude, it's a show of gratitude. To be a slave, as Paul means it, is an act of love. It is to acknowledge a great gift and to know that you can never repay your debt and your only recourse is to serve in a spirit of love and thanksgiving.
Beyond that, the debate all too often misses out on the most important and probably even more controversial part of Paul's message: the role of husbands to their wives. Men aren't meant to be domestic taskmasters, sitting by haughtily and lording their power over their wives. Quite the opposite:
25Husbands, love your wives, even as Christ also loved the church, and gave himself for it;
As Christ loved the church…. That is not a master/slave relationship! Jesus never demanded blind, groveling obedience. As a matter of fact, in Matthew we see that He came to serve.
"…whoever wants to become great among you must be your servant, 27 and whoever wants to be first must be your slave— 28 just as the Son of Man did not come to be served, but to serve, and to give his life as a ransom for many."
And again in Mark:
45 For even the Son of Man did not come to be served, but to serve, and to give his life as a ransom for many."
And in the second chapter of Philippians:
5 In your relationships with one another, have the same mindset as Christ Jesus:
6 Who, being in very nature[a] God,
did not consider equality with God something to be used to his own advantage;
7 rather, he made himself nothing
by taking the very nature[b] of a servant,
being made in human likeness.
8 And being found in appearance as a man,
he humbled himself
by becoming obedient to death—
even death on a cross!
Husbands are not meant to be their wife's master. They are meant to be her spiritual leader and means to lead by example and to serve. And if she is obeying Christ by following you but you are not obeying Him by following His example, you will leave your wife bitter and resentful toward you and toward God. If anything, what Paul is describing is a marriage of two people, submitting themselves to God and serving one another in love. Come to think of it, in these times, an accurate understanding of Paul's words is probably more controversial than the prevailing misconceptions!
Also available: