Its easy for us to sit comfortably in a faith that has been handed down to us over generations, surrounded by a society in which we are the majority and say, "I have the Truth and I would be able to find my way back to this Truth no matter what the circumstances into which I happen to be born." But is that really true? Now, we can say that God would, or we hope that he would, simply reach down imbue us with His word, but there are billions of people around the world who haven't had that experience, at least not in a way that they have been willing to accept. So, is it arrogant, self-righteous to say that we somehow would be different? That we are anything more than just lucky to have been born in the right place at the right time? The number of people who are born into one faith and then convert to another, especially if they are born into Islam, is relatively small. So, what makes us so special and them so not? We have been given a lot and, as a result, we owe a lot; a lot is required of us. Some of what is required of us, I believe, is to know what we believe and why we believe it. That, having Jesus, to continue searching for Him as if we had Him not.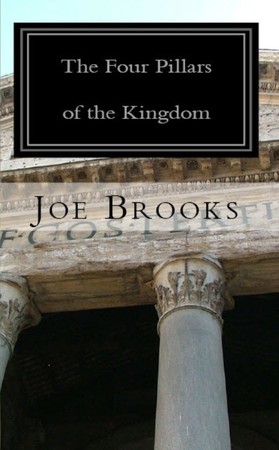 Some of us approach our faith much like the fearful servant in the Parable of the Talents. We take what little we have been given and bury it, never seeking to grow it into some thing more, certainly not a faith that would lead Christ to say, "Well done, good and faithful servant. You have been faithful over a few things; I will set you over many things. Enter into the joy of your lord."
Sadly, for many people, their religion is largely a matter of proximity. Author and noted atheist, Bertrand Russell, said this:
"…people choose the book considered sacred by the community in which they are born, and out of that book they choose the parts they like, ignoring the rest."
It is hard to argue against that point. Do we really choose our faith or is it largely chosen for us by our parents and the culture into which we happen to be born?
Excepted from The Four Pillars of the Kingdom
Available now on Amazon in Kindle and paperback formats.